How to Use Money Saving Charts to Save More Faster
This post may contain affiliate links. As an Amazon Associate, I earn from qualifying purchases. Please read my disclosure policy for more info.
Have you been struggling to save money? Or maybe you think you don't have any extra money to save.
Don't worry, you're not alone.
A recent study revealed that 70% of Americans have less than $1,000 saved up.
Clearly saving money is a common struggle, but you might be surprised to find out how quickly you're able to save when you make it more fun.
Using money-saving charts to save is a great way to gamify the whole process and make saving money fun.
Stress less & save more!
This FREE budget guide will help you create a budget that works for you!
What Are Money Savings Charts?
Money-saving charts are visual representations of your savings goals.
When you physically chart your progress you become more aware of your finances and more focused on your money goals.
And if you post your savings chart in a place you'll see it frequently you'll stay more motivated to hit those goals.
A money-saving chart is the perfect way to remind yourself how far you've come and how much closer you are to your goal with every step.
Why Using Money Saving Charts is a Great Way to Save
If you're having trouble saving money, try using a money-saving chart as a visual representation of all the progress you've made towards your goals.
It's much easier to maintain focus on your savings when you can see how much you've already achieved.
By tracking how much progress you've made, it will make saving money seem like less of an impossible goal and more like a reality.
Since most people are visual learners, money-saving charts make tracking your savings goals fun and rewarding.
You can easily track how much progress you've made with a simple chart or notebook, but themed savings trackers make it even more fun.
When Should You Use Money Saving Charts?
You can use money-saving charts for practically any financial goal you have.
Whether you're building up your emergency fund, saving for a vacation, or paying off your credit cards, you can use a chart to track your progress and keep you motivated along the way.
Here are some of the more common scenarios where using a savings chart may come in handy.
To Save Up for a House Down Payment
Saving up for a house is another long-term savings goal that can be hard to stay motivated for.
Again, creating a chart with milestone markers makes it rewarding and fun.
Visualizing your savings goals in this way can instill a sense of pride and accomplishment along the way.
Not only will you save up for your down payment faster, but you'll be used to that future expense when it comes.
One advanced savings strategy for a house down payment is to save your future mortgage payment.
To Build Your Emergency Savings
Having a solid emergency fund is important to financial stability.
Using a money-saving chart can be an effective way to visualize a large goal and bring a sense of calm to your life.
Instead of worrying about unexpected expenses, you can rest easy knowing you have money set aside for those just-in-case moments.
To Save Up for a New Car
Having a car can open up so many doors to travel and work, but owning one is expensive.
Creating a goal for how much money you'd like to have saved up before purchasing your next set of wheels is the perfect way to stay motivated.
To Save for a Vacation
Money-saving charts are perfect for vacation savings goals.
Not only can you chart your savings progress, but you can create a vision board with photos of your destination and your planned itinerary to keep your vacation plans fresh in your mind.
To Prepare for a Wedding
Charts are also a great way to visualize how much progress you're making towards saving for your wedding.
You can use multiple charts for the different aspects of your wedding or you can mark special points along your chart to represent the phases of the planning process, such as when you choose a date or venue.
To Track Your Net Worth
Creating a net worth chart may seem daunting at first, but it's a good way to actively track your earnings and expenses so you can make sure your savings are continually growing.
To Track Your Debt Payoff Journey
Paying off credit card debt or your car loan can be a frustratingly long process.
But using a chart can be a great way to visualize your progress and stay motivated.
When you first start paying down your debt, it's important to set realistic goals for yourself and celebrate each milestone you reach along the way.
For larger debts, try to incorporate some milestone markers into your chart and celebrate when you reach them.
How To Use a Money Saving Chart
Using a savings chart isn't difficult, but it does require a few steps.
Step 1: Set your goal
First thing's first, figure out what your financial goal is and how much you want to save.
Write down the short and long-term goals and remember that every step counts towards your savings success.
Step 2: Determine your time frame for success
Next, determine how long you're giving yourself to reach this goal.
Having a target date to work towards is key, as it allows you to set deadlines and milestones.
Step 3: Track your results
Now it's time to start tracking your results!
For most printable savings charts you'll color in your results as you make deposits or payments, depending on your goal.
Some are broken up into clear dollar amounts, while others focus on tallies achieved.
For example, this savings chart is designed like a board game with each space representing a dollar amount, while this chart is filled in gradually as your savings grows.
Money-Saving Tips to Help You Save Faster
A money savings chart is a great way to encourage and motivate you to save money but they're even more fun when you can save faster.
Here are some additional ways you can build your savings faster.
1. Track your expenses
Knowing where your money is going is the only way to make sure it's going where you want it to.
By tracking your expenses, you can spot any spending leaks and plug them so you have more money left to put toward your savings goal.
2. Cut your expenses
Once you become aware of your expenses, make an intentional decision about each one.
Weigh the expense versus your goal and decide which expenses you want to keep and which you can cancel, even if only temporarily.
3. Make a budget
Taking control of your finances means planning out what you want your money to do for you will help you stay focused on your financial goals.
Don't think of your household budget as a restrictive prison for your money. Instead, think of your budget more like a map leading to your goal.
Removing the stigma and harshness of a tight budget will free you up to take detours along the way if your priorities change.
For example, on a road trip, you may decide to take a detour to visit a fun attraction on the way to your final destination.
With your budget, it may be moving some funds around to replace the shoes your puppy just ate.
It doesn't mean you'll never pay off your student loan, but you've taken a slight detour before getting back on the road to that savings goal.
4. Increase Your Income
Earning a little extra money is a great way to increase your savings for your financial goals.
Think about what you're good at and how you can turn that talent or skill into a revenue-generating opportunity.
For example, if you love to make art, teach an art class at the local community center. Or if you're an animal lover, consider signing up to be a pet-sitter or dog-walker.
Rover Pet Sitters
Get paid to play with dogs! Rover makes it easy and promotes you to the nation's largest network of pet parents.
Learn More
Disclosure: This link is an affiliate link, meaning, at no additional cost to you, I will earn a commission if you click through and make a purchase.
5. Automate your savings
If you struggle with savings because you're always spending money and have nothing left over to save, try to automate your savings.
Automation is one of the best ways to increase your savings regardless of your income level and spending habits.
By pulling out a set amount from your bank account and transferring it to your savings account automatically, you're able to make progress toward your savings goals without even thinking about it.
6. Make it fun!
Saving money isn't always easy, but if you make it fun it will become less of a chore.
Money-saving charts are part of that equation, but you can also try a couple of other tactics.
Get other people on board with your goals.
Getting your family members and friends involved can not only help you reach a goal faster but also hold you accountable to sticking to it.
Take on a money-saving challenge
Money challenges are my favorite way to give my savings a boost.
Whether you want to start small with a round-up challenge or go for a bigger challenge with something like a no-spend month, a money savings challenge is a great way to add some fun and extra cash to your savings.
Give yourself some fun money
While it may seem counterintuitive, giving yourself permission to spend every so often is one of the best things you can do for your budget and will actually make it easier to save.
Constantly denying yourself fun things only makes you want them more and resent your budget for preventing the spending.
Incorporate some fun money into your budget to help you stave off the desire to rip your budget to shreds the next time you're craving a meal out or a pumpkin spice latte.
Money-Saving Charts to Help You Reach Your Financial Goals
52-Week Money Savings Challenge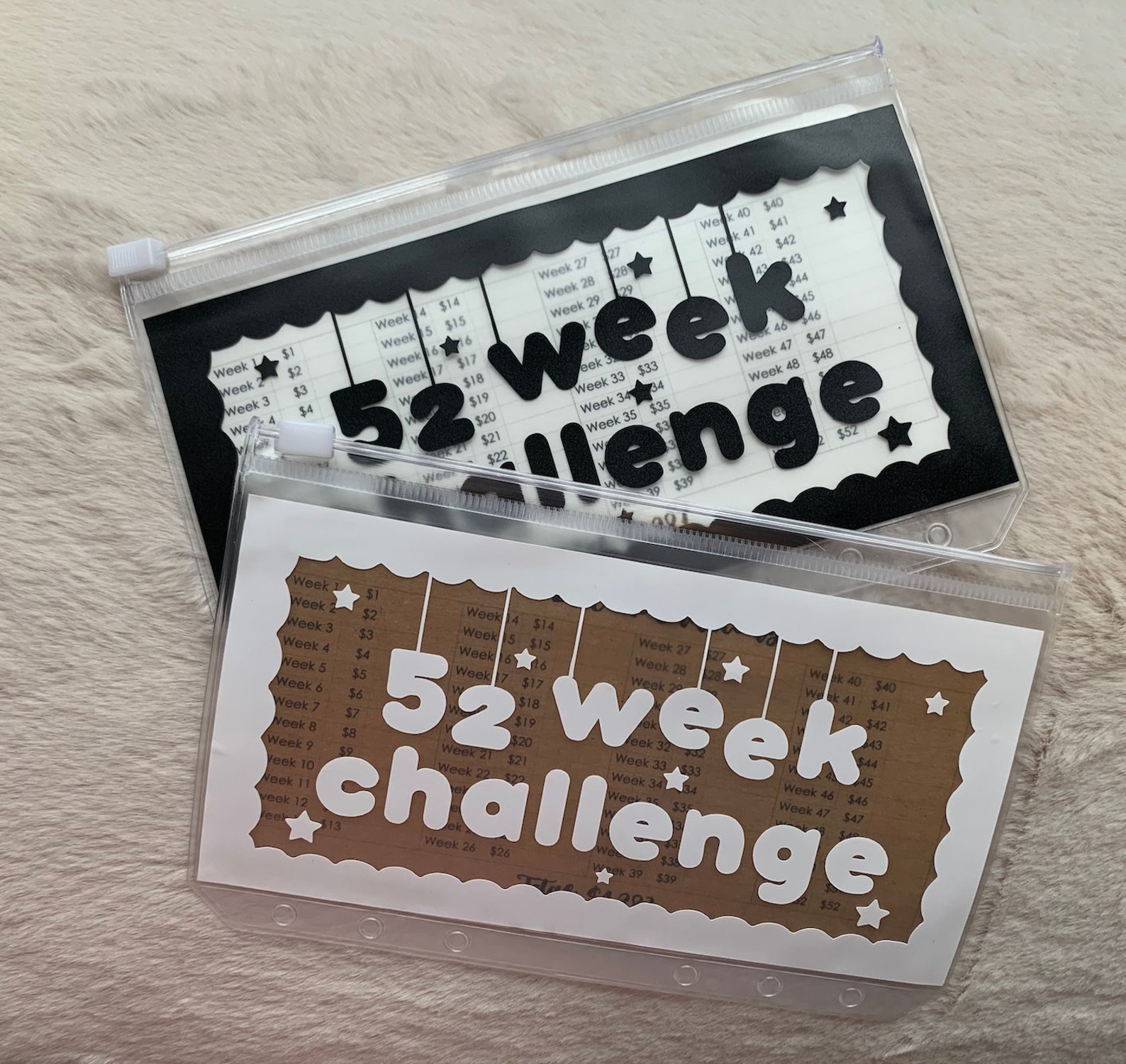 52 Week Challenge Cash Envelope & Tracker by KaysWallet
26-Week Money Challenge Chart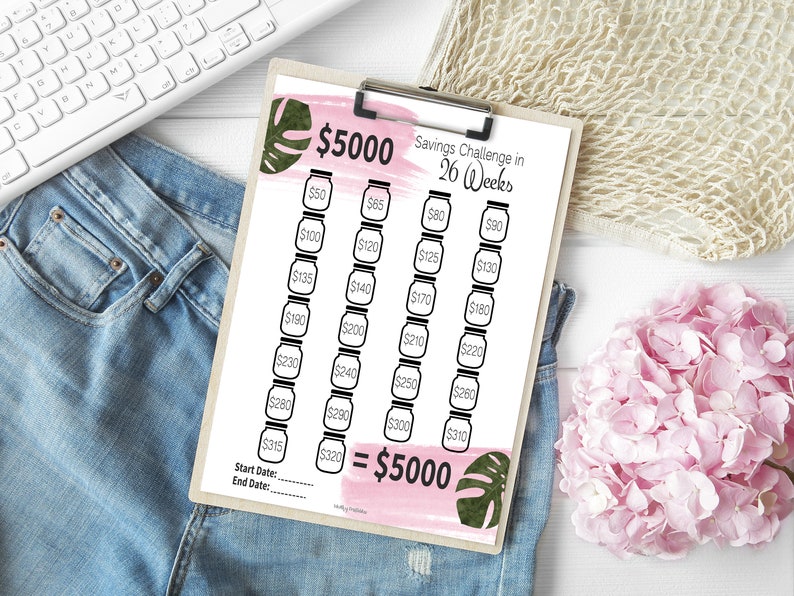 26-week $5000 Savings Challenge by WorthyPrintables
30-Day Money Challenge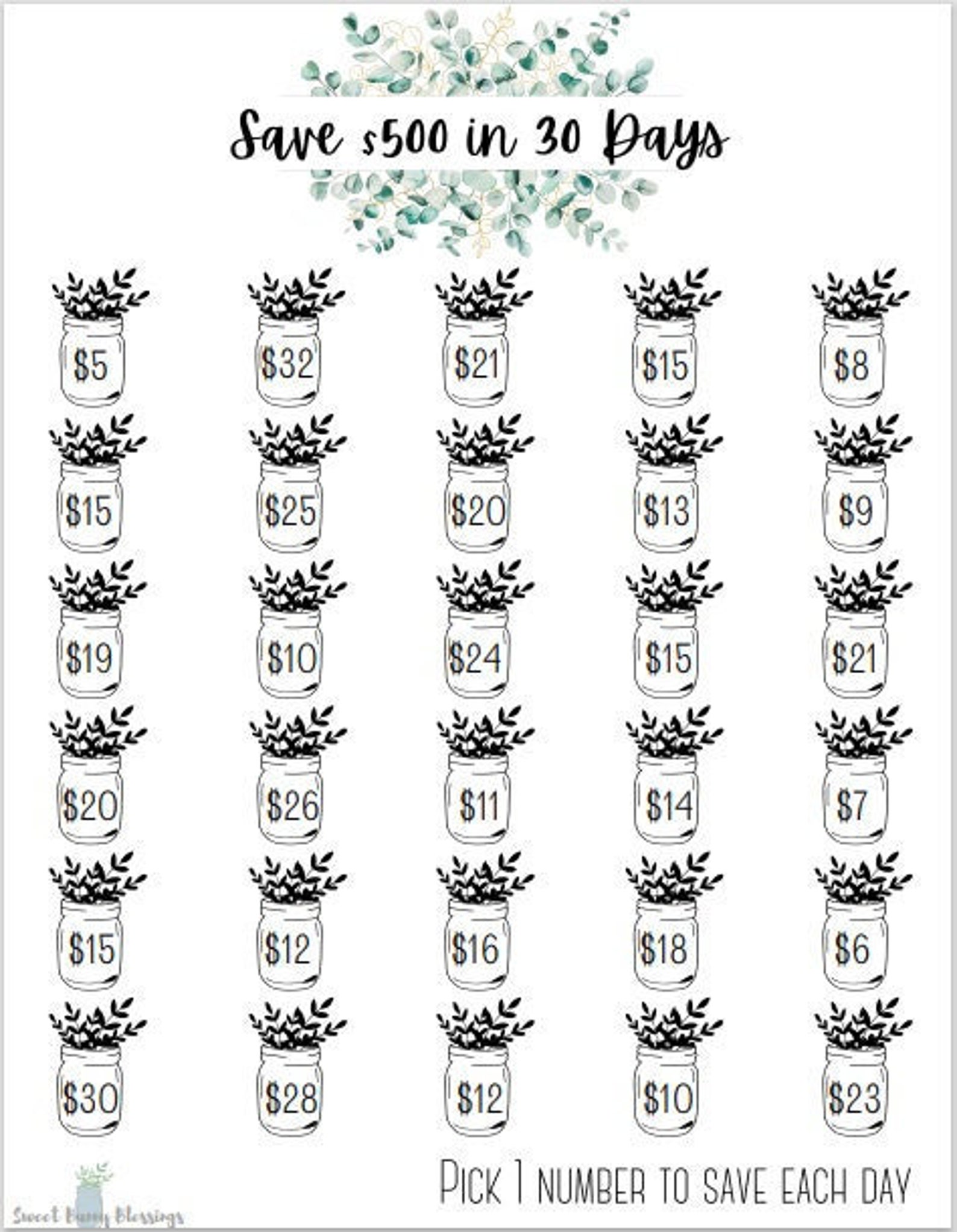 Save $500 in 30 Days by SweetBunnyBlessings
$500 Savings Tracker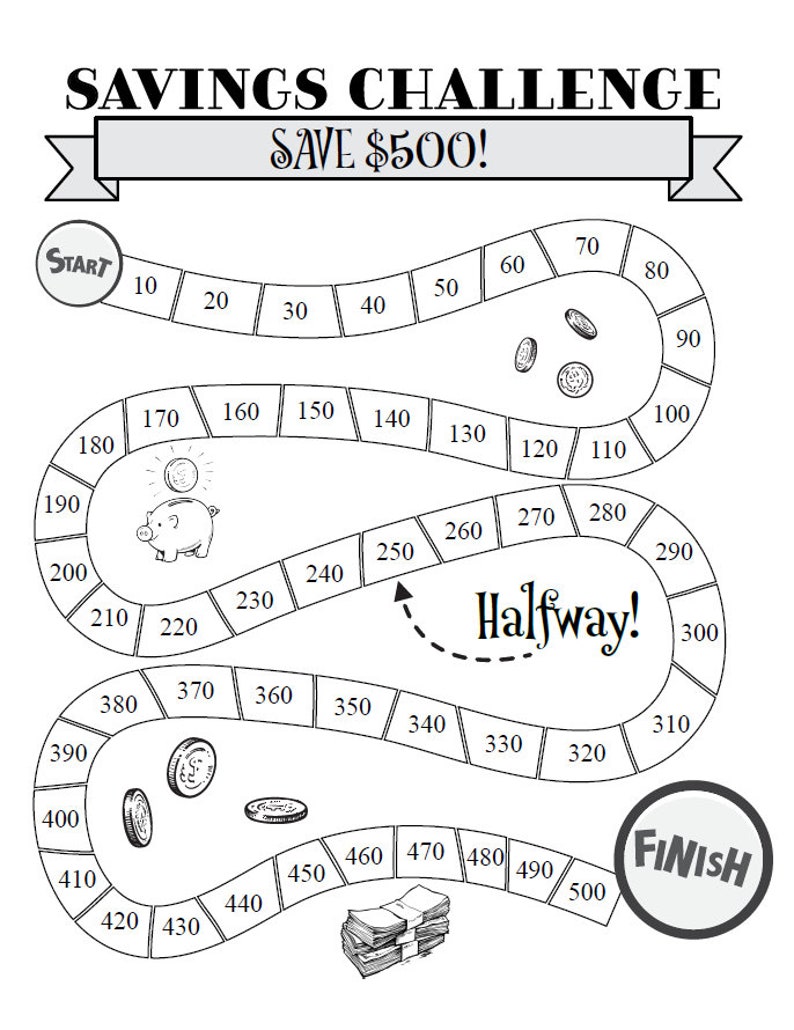 $500 Savings Challenge Chart by PrintableNook
$1,000 Emergency Fund Tracker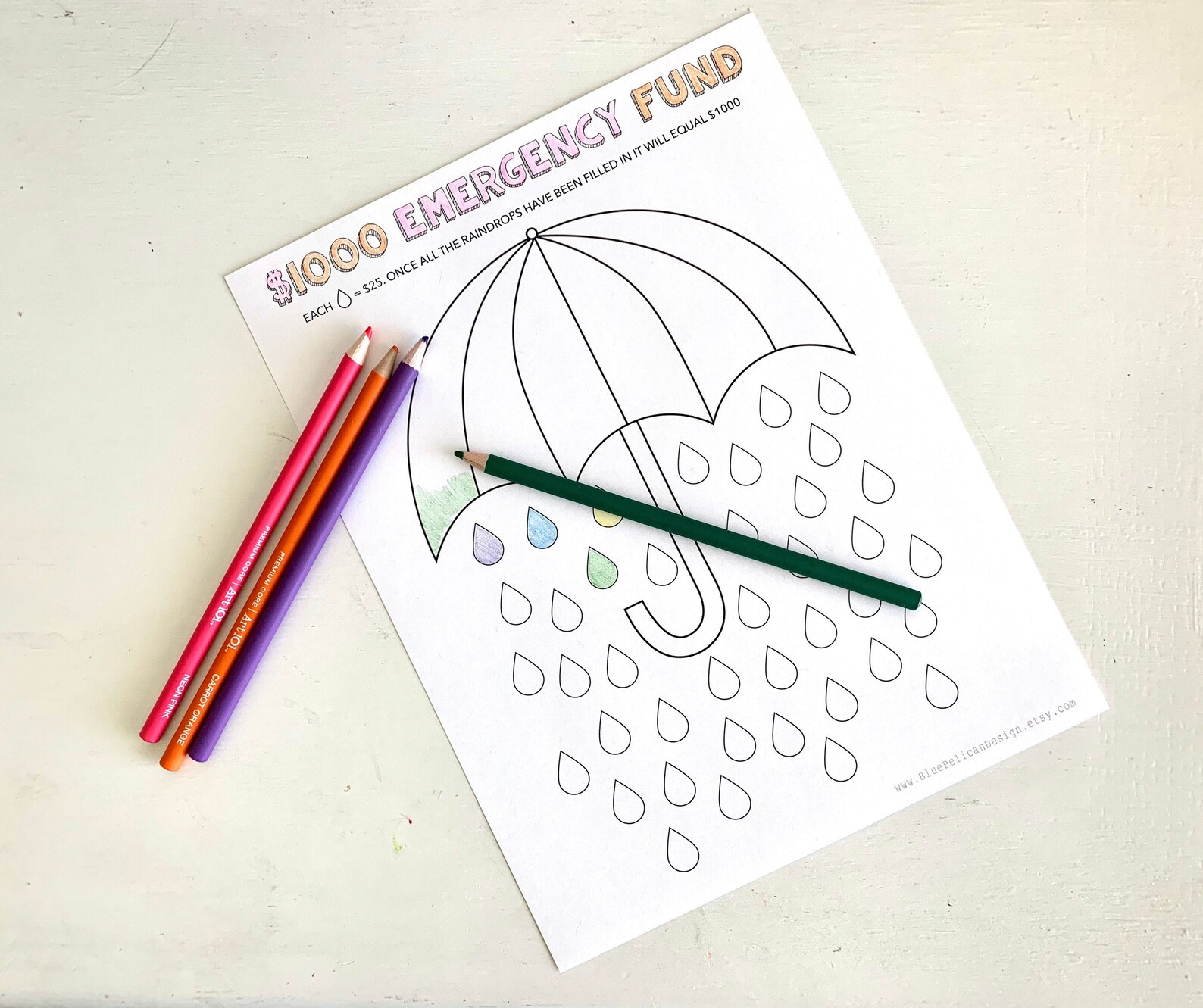 $1000 Emergency Fund Printable by bluepelicandesign
$10,000 savings chart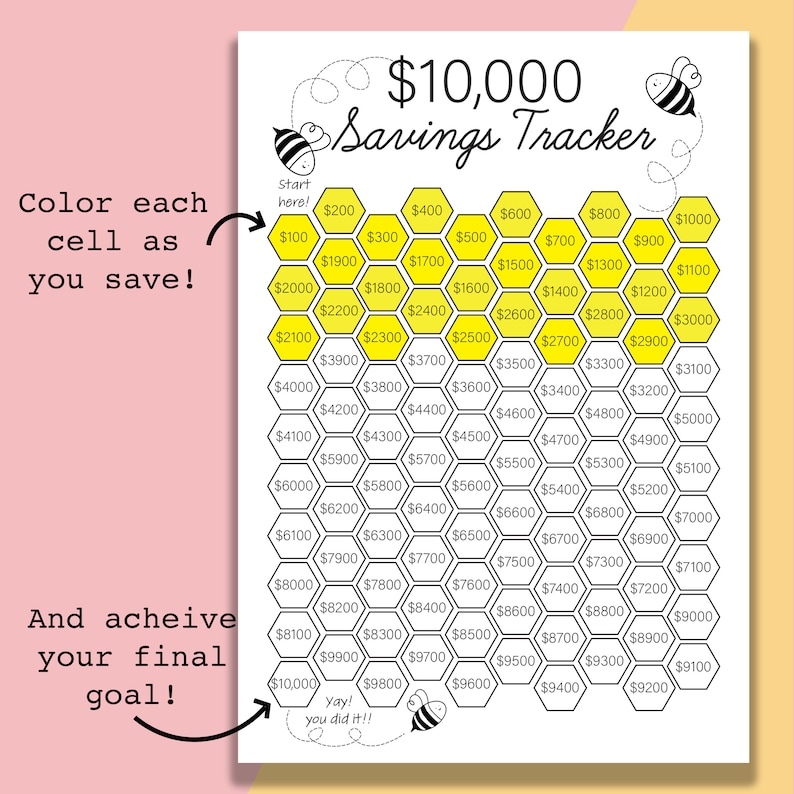 $10k Savings Tracker by RADishPaperCo
$1,000 Savings Tracker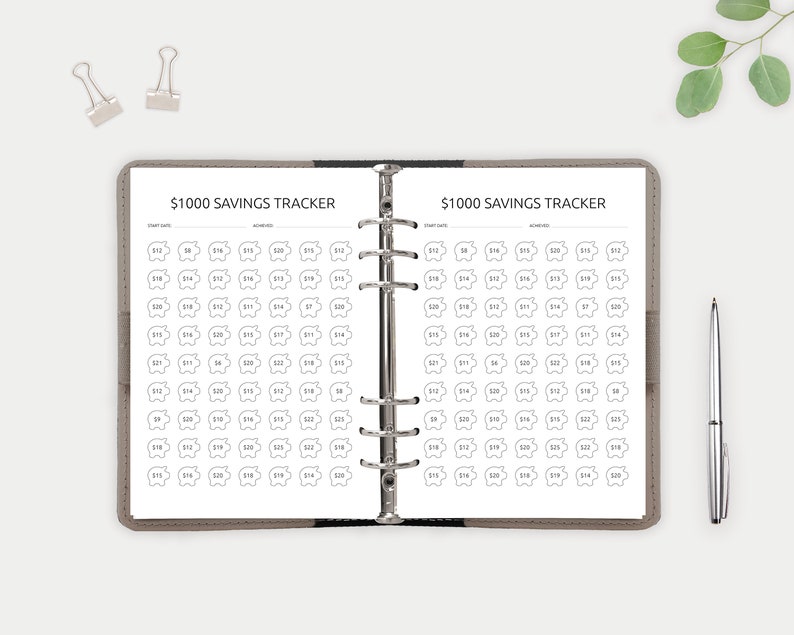 $1k Savings Tracker by PlanWithMikkel
Vacation Savings Tracker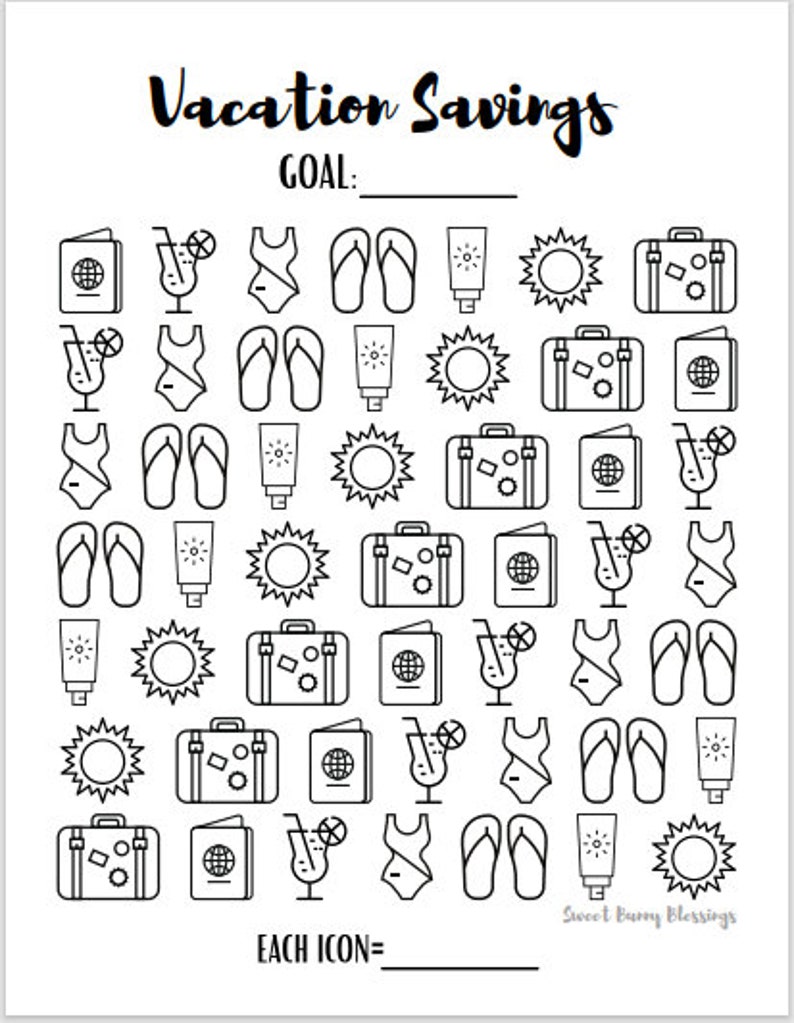 Printable Vacation Savings Tracker by SweetBunnyBlessings
House Fund Tracker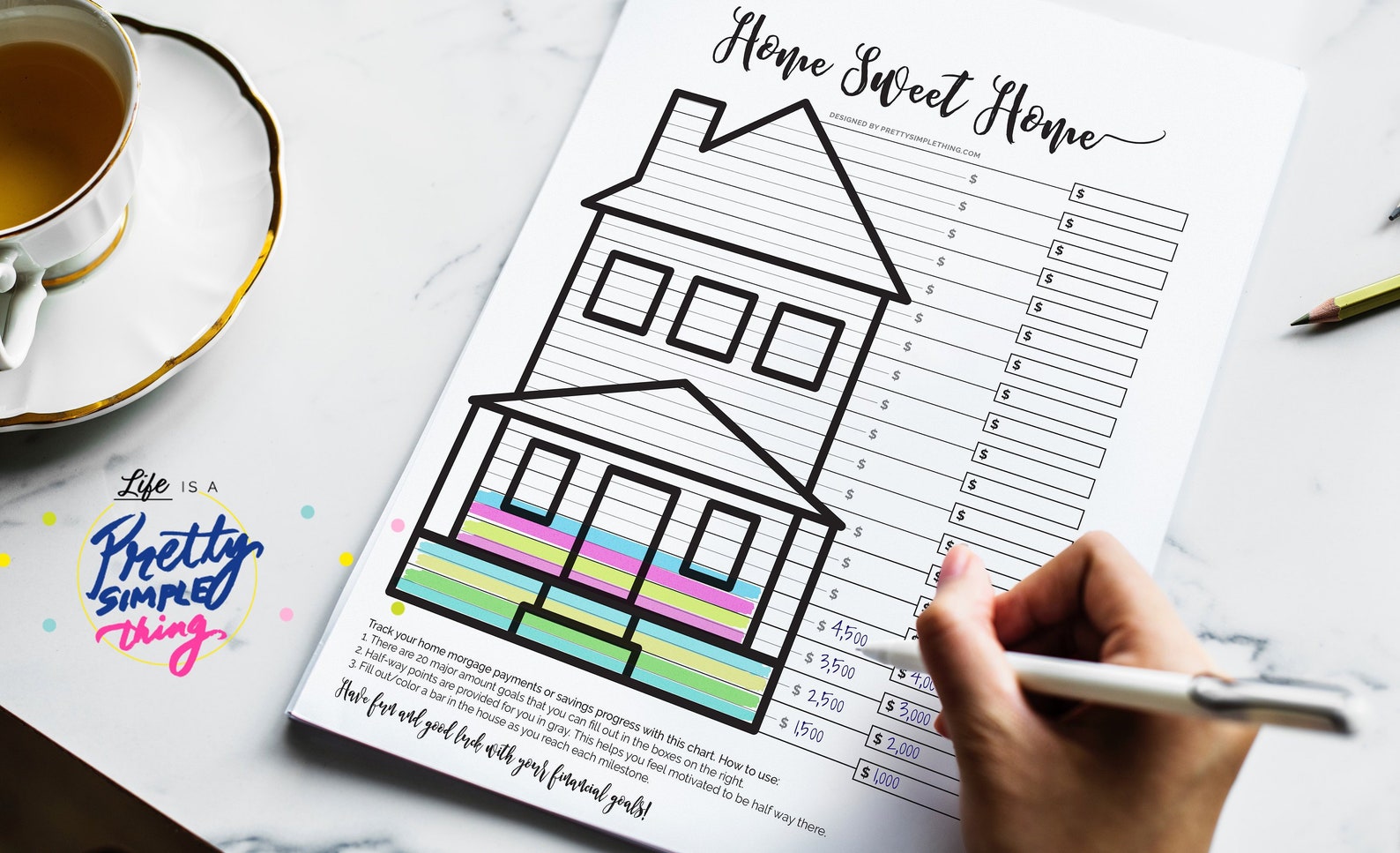 House Savings Fund Tracker by PrettySimpleThing
New Car Savings Tracker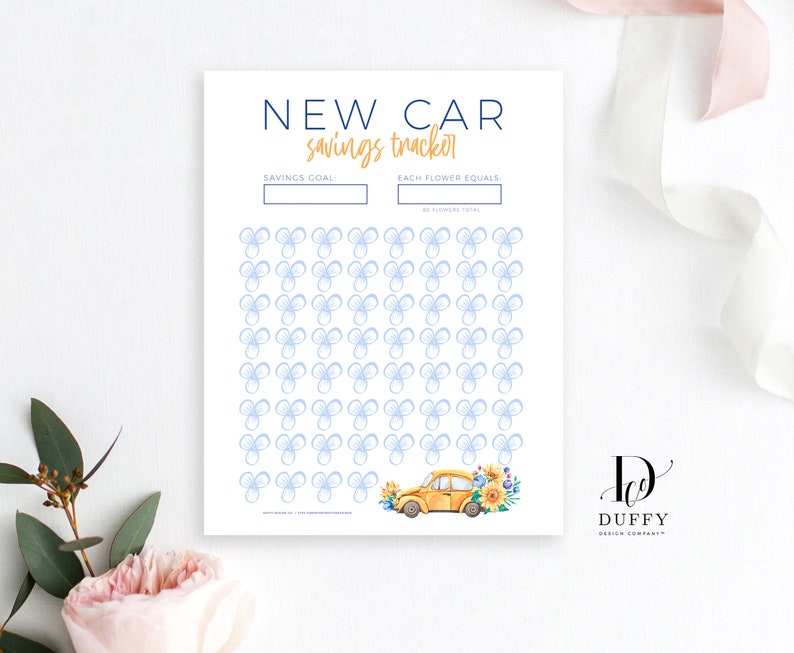 New Car Sinking Fund Tracker by DuffyDesignCo
Credit Card Debt Payoff Tracker
Debtris Debt-Free Tracker by Debt Free Charts
Student Loan Debt Payoff Tracker
Game of Loans Debt Payoff Tracker by Debt Free Charts
Wedding Savings Tracker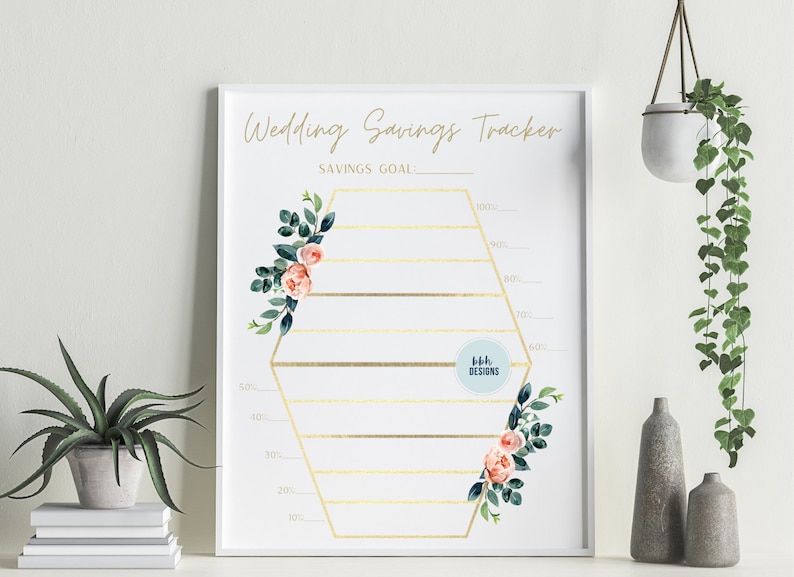 Wedding Savings Tracker by bbhdesignss
Disney Savings Printable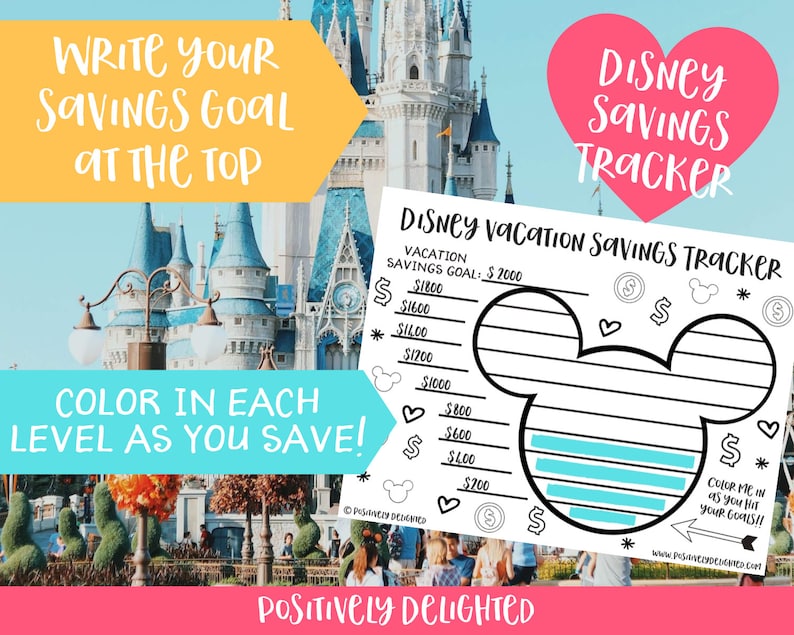 Disney Vacation Savings Tracker by PositivelyDelighted
$5,000 Savings Tracker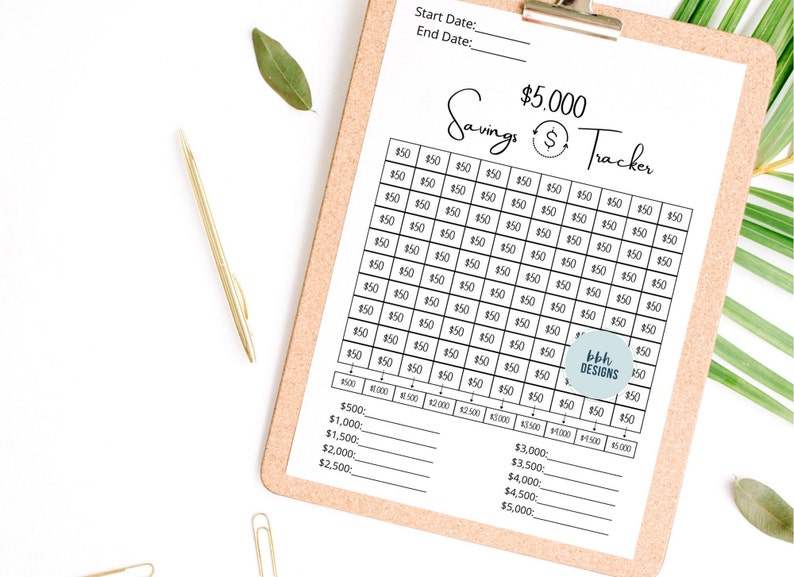 $5k Savings Tracker by bbhdesignss
Rainy Day Fund Tracker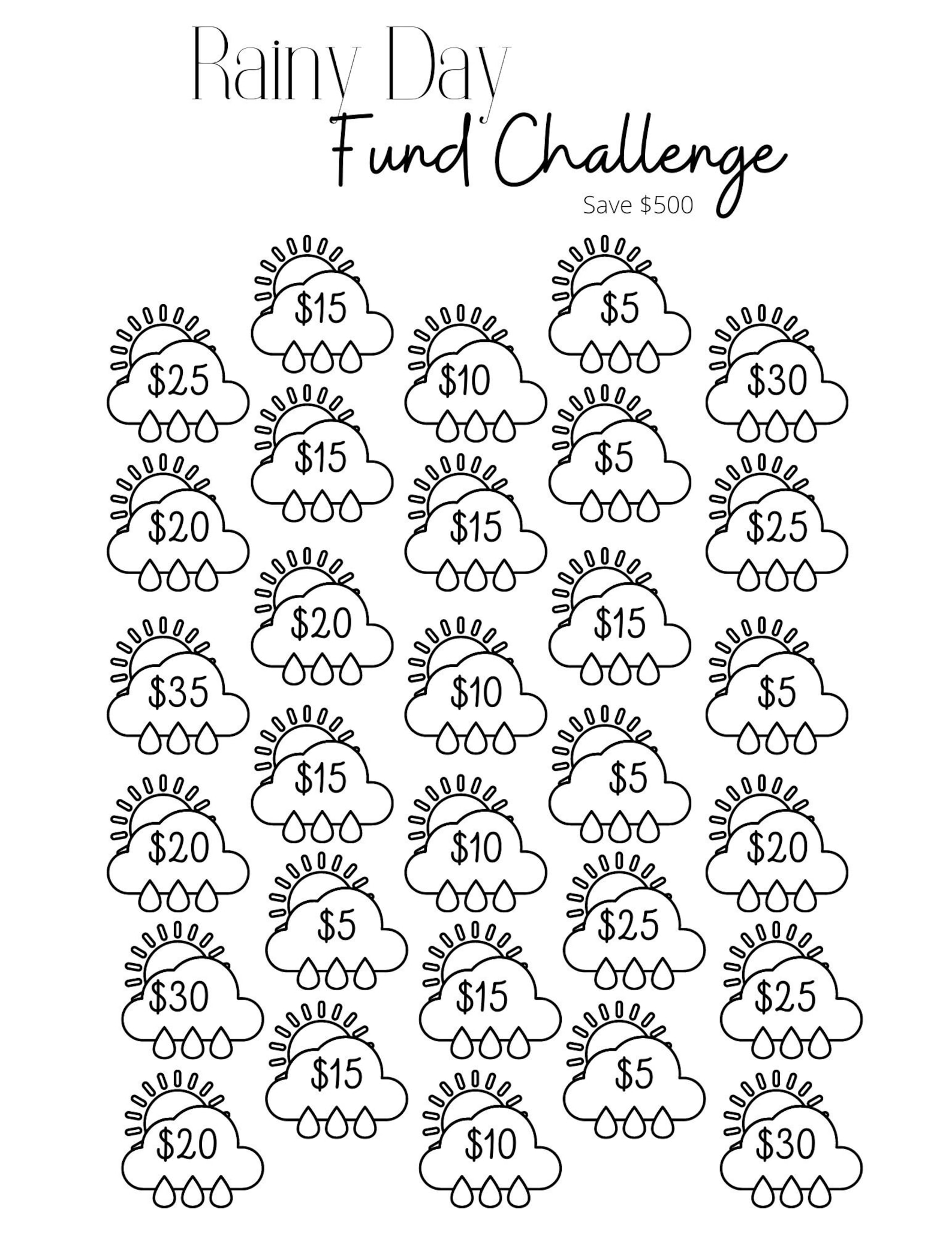 Rainy Day Fund Tracker by BudgetMePlz
Halloween Savings Tracker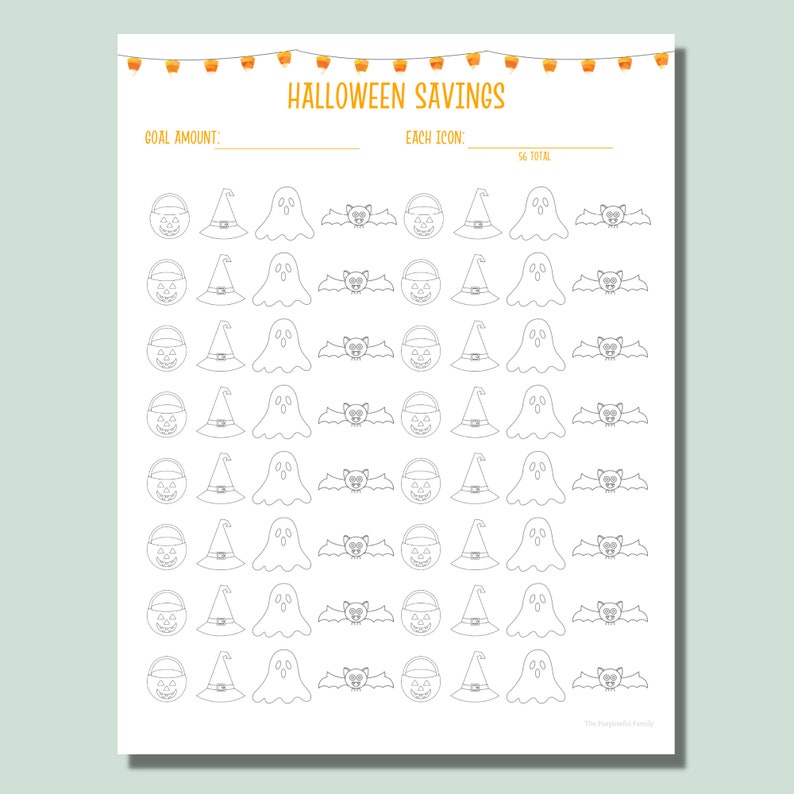 Halloween Savings Tracker Printable by ThePurposefulFamily
Thanksgiving Savings Tracker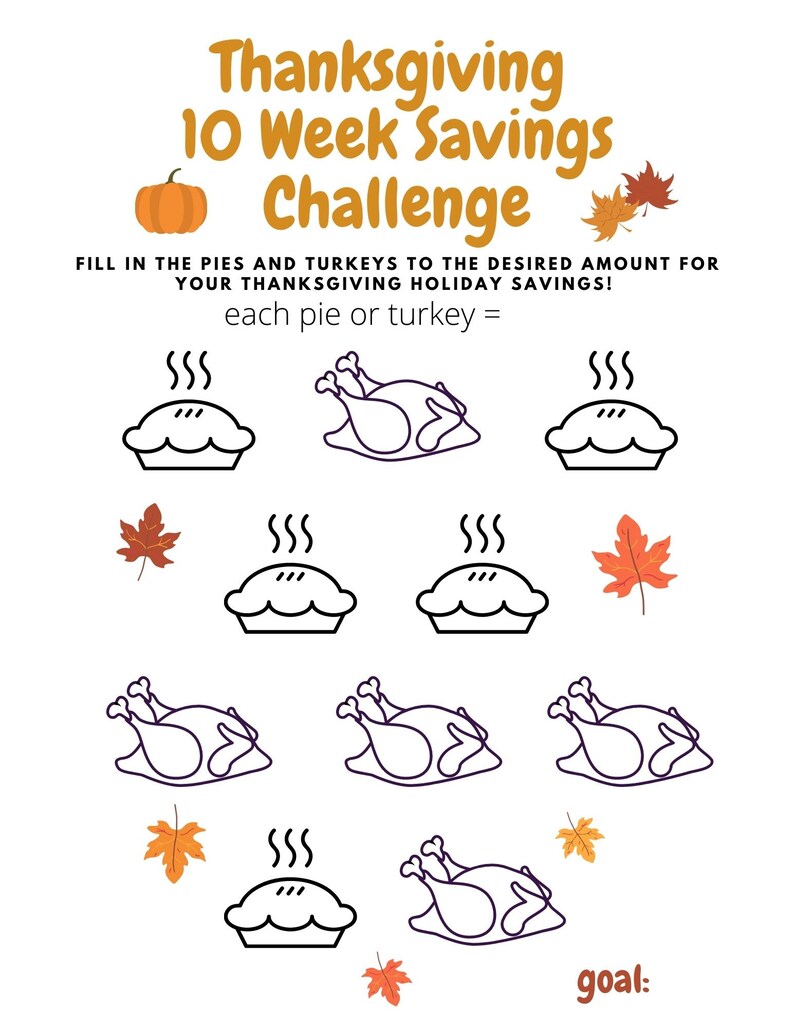 10 Week Thanksgiving Savings Challenge by BreezyBudgetShop
College Fund Tracker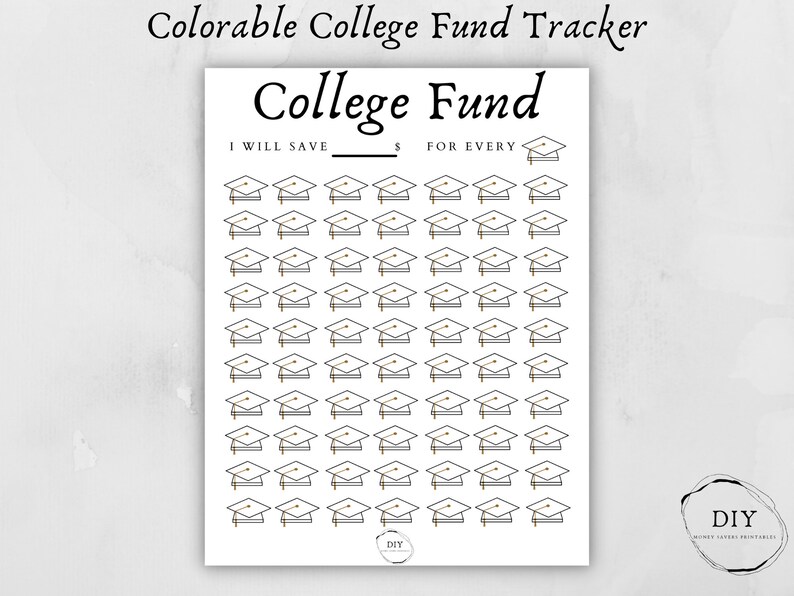 Printable College Fund Tracker by DIYMoneySavers
Fall Savings Chart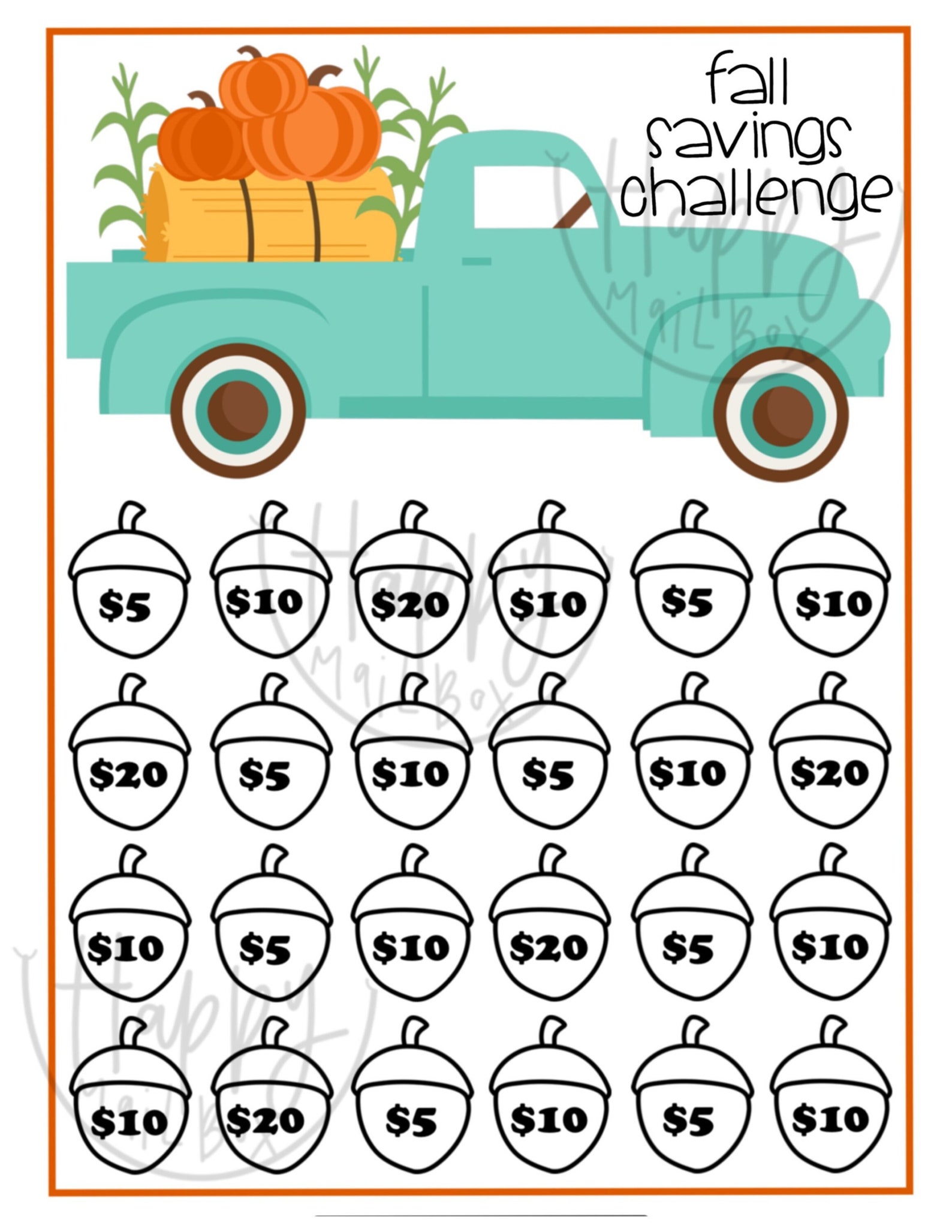 Fall Savings Challenge by TheHappyMailboxCo
Retirement Savings Fund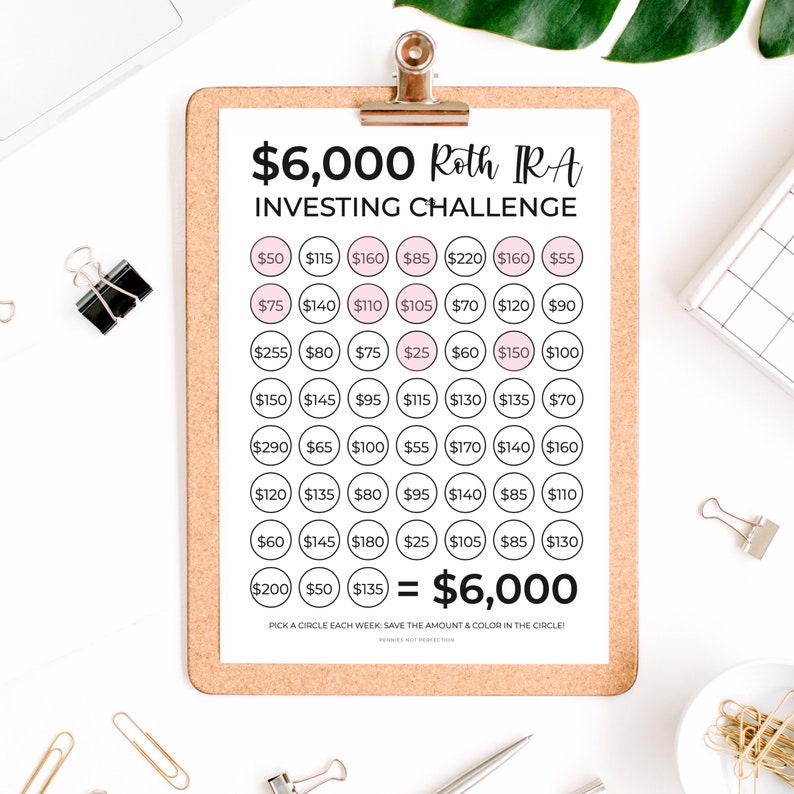 $6,000 Roth IRA Investing Challenge by penniesnotperfection
Monthly Savings Tracker for Kids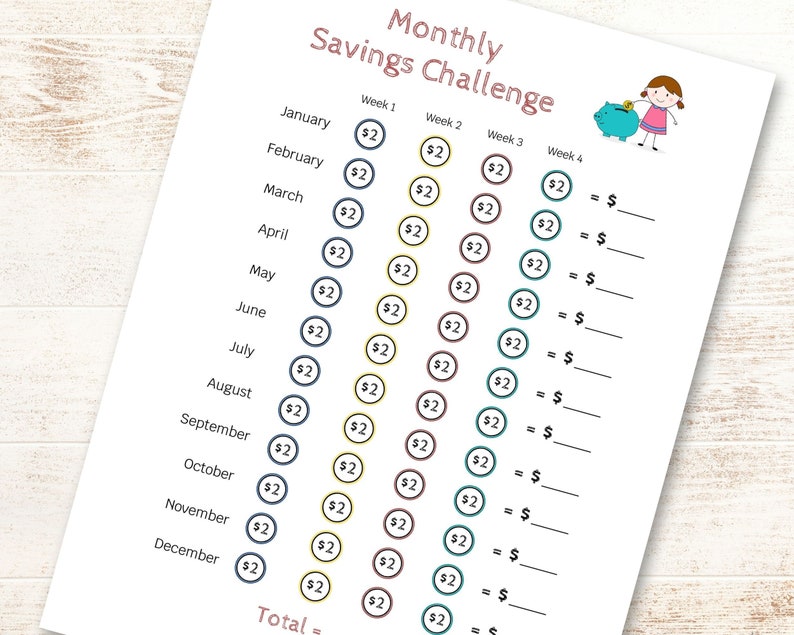 Monthly Money Savings Challenge for Kids by LemonadeMindset
Saving Money Doesn't Have to Be Hard
When it comes to money, many people struggle to save up for their goals.
But it doesn't have to be hard.
Adding even small amounts to your weekly savings can add up quickly over time.
And keeping track of that progress with your own money-saving chart can be rewarding and entertaining.
Whether you want to save for something big like a future vacation, or something smaller like a new phone, money-saving charts are an easy way to make reaching your goals more fun.
Want to work together?
I would love to help you gain clarity and confidence with your money! If you're ready to stress less, save more, and enjoy your money, click below to learn more about financial coaching.